What is is it that drives art forward? Why is it that we never settle for the the present perspective in the pursuit of the artistic? How does one move the art canon forward, and how does that forward momentum dictate what is on the horizon for art?
Omaha native and long time Denver resident Phillip Faulkner seeks to answer these questions as he marries the contemporary painted mark with the mark of technology in his new show "Propagation", a collection of paintings and collage with a heavy dollop of the digital to top it off.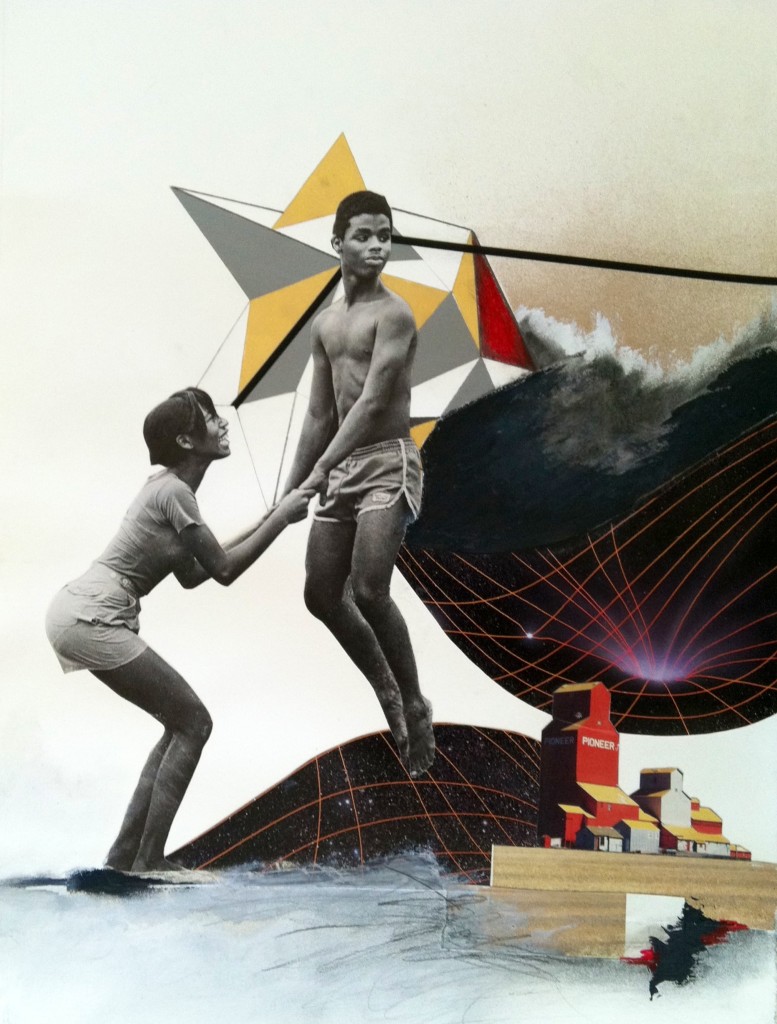 Faulkner creates an artistic narrative that evokes a sense of the sublime. In an effort to constantly gather inspiration to him Faulkner uses the internet as well as his collection of vintage periodicals and books to create a treasure trove of inspiration. Taking bits and pieces of these inspiring images he removes them from their original context and places new emphasis on what was once mundane. Through the use of this found imagery, bold line and color, he creates environments that entice the viewer to step into scenes of Americana juxtaposed with hard lined geometric shapes, bold color and layering of media, in order to create a world that is strictly his own.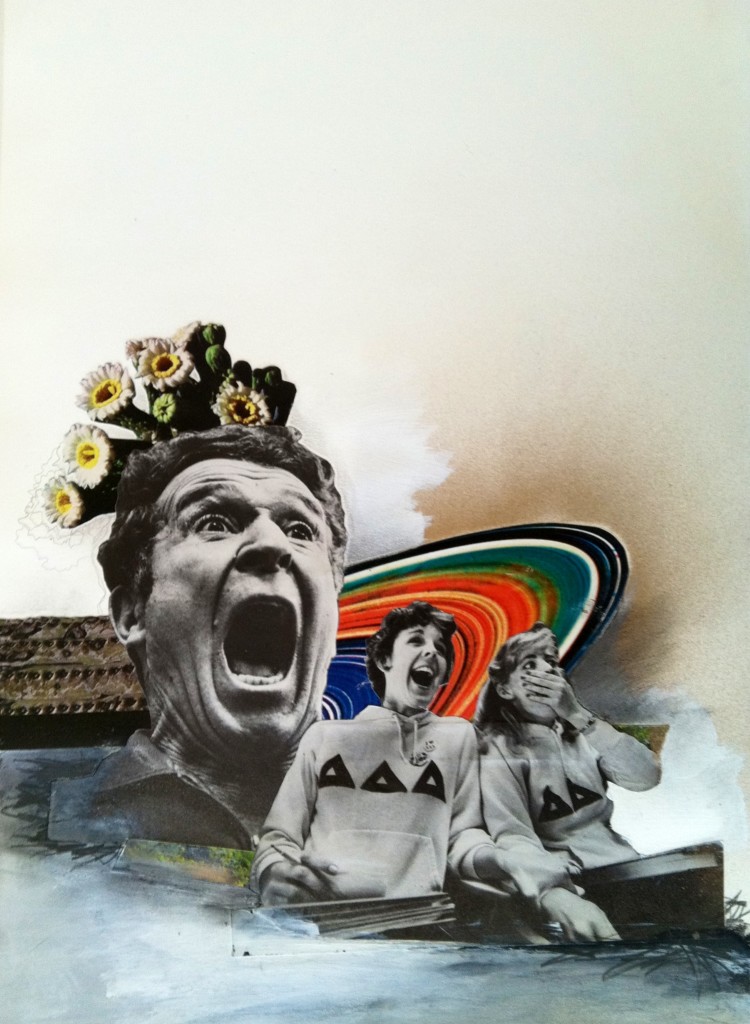 No stranger to the use of technology Faulkner employs it to set his paintings into motion. Using ghostly time lapse video projected onto a finished painting, we watch as the painting process unfolds. Multiple compositions appear and disappear as the digital manifestation of the artist hurries around a constant metamorphosis of the canvas. Melding contemporary painting and technology Faulkner has literally peeled away the borders of the two, allowing them to spill into one another in this collection of work.
"Propagation" can be seen at Anthology Fine Art Gallery, 635 Santa Fe Dr. Denver Colorado
The work will hang from July 19, through August 31, 2013.
Artist receptions on Friday July 19 6pm – 10pm and Friday August 2nd 6pm -10pm