I met Jack and his folks several years ago through his uncles. He and his parents now live in Wyoming but thankfully they still take their photos here in Denver. His amazing uncle Joe let us use his house for the morning of our shoot and his mother Margo was all ready to go. She had several clothing changes and a rough idea of some backgrounds that she liked. After giving me the scoop she whispered "and now I'm going to step back and let you do your thing". I knew I loved her.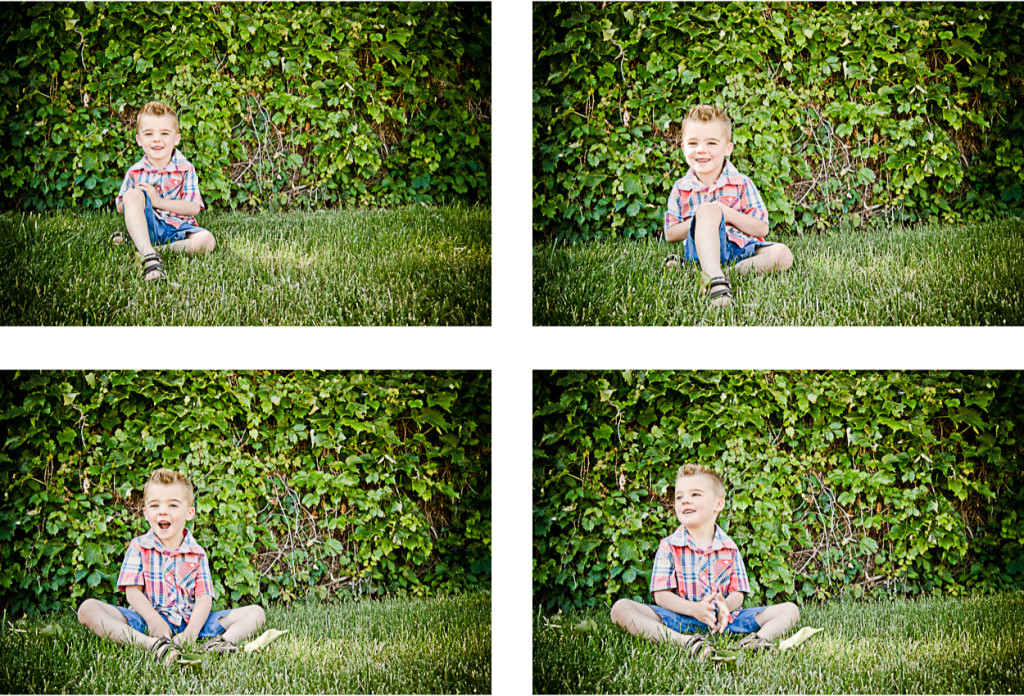 Jack is obviously an adorable 4-year-old. He's also got an incredibly outgoing personality, the result of being an only child surrounded by amazing adults. We started out across the street on the side of a neighbor's house and chatted about his summer. It broke the ice and let him relax.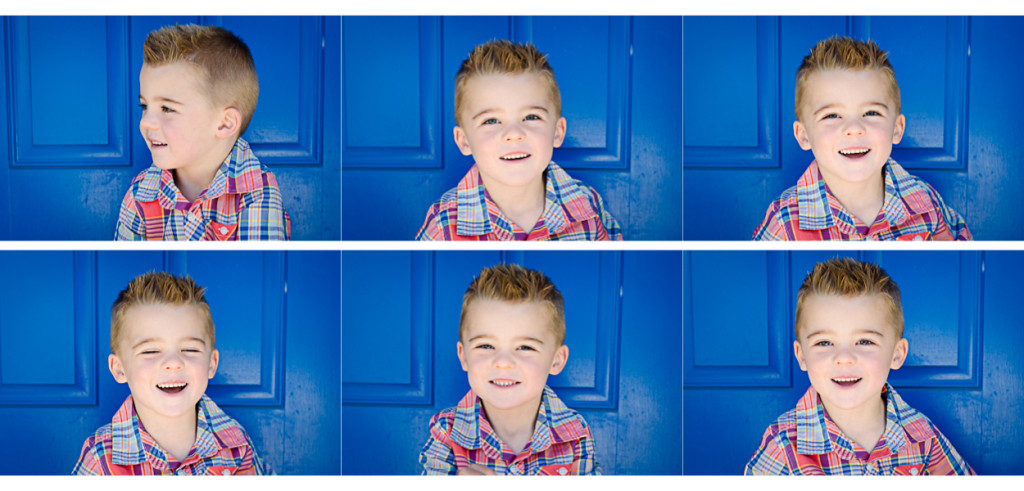 Now that he was warmed up and telling me some great stories, we moved back to the front door of Joe's house for some of my favorite photos of the day. I love this blue door and may just start taking photos there while Joe is at work.
We stayed outside for a bit because in my experience, boys really enjoy being outside. Jack found a little front end loader in a bush and so I ran with it. I love his expression while exploring the parts and driving it around, insert your own truck noises.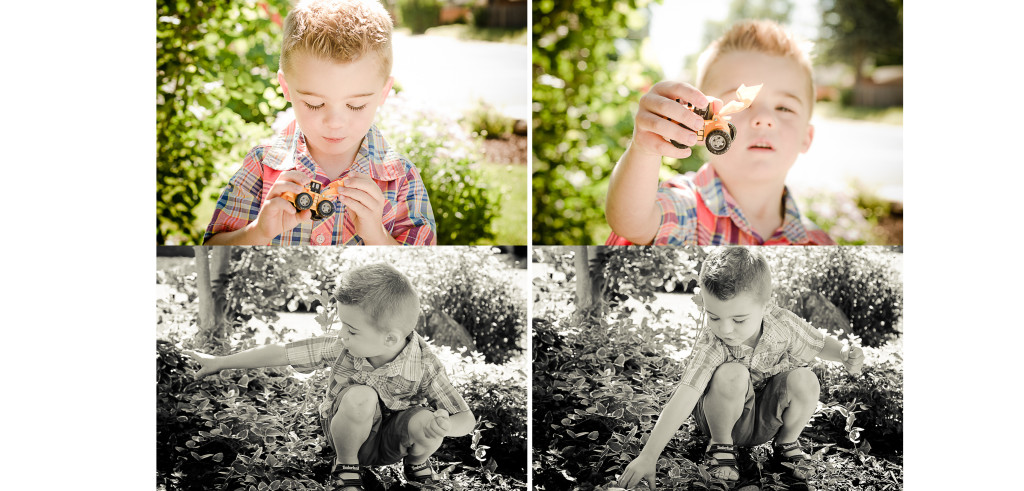 This now represents about 20 minutes of shooting outside. Margo had mentioned a few things inside the house, so we took a little break for a snack and wardrobe change while I set up some lights. It's no joke asking a four-year-old to smile, look at the camera and talk to some lady he barely knows. Keeping things moving is great, but I find it's good to take a rest before it's needed.

Joe has this great piece of modern art in this entryway. Margo and I both loved it, so we took a few shots with it as the background. At this point we'd fulfilled Mom's main requests, so I asked Jack what he'd like to do next, and he wanted to sit on the couch "to relax". It was well deserved, be we weren't done yet.

Full disclosure: at this point Joe's roommate had just woken up and offered to help get some laughs. I accept! Next to the couch was another great chair, and since Jack was having such a great time he moved over and really wanted to show me his smelly feet.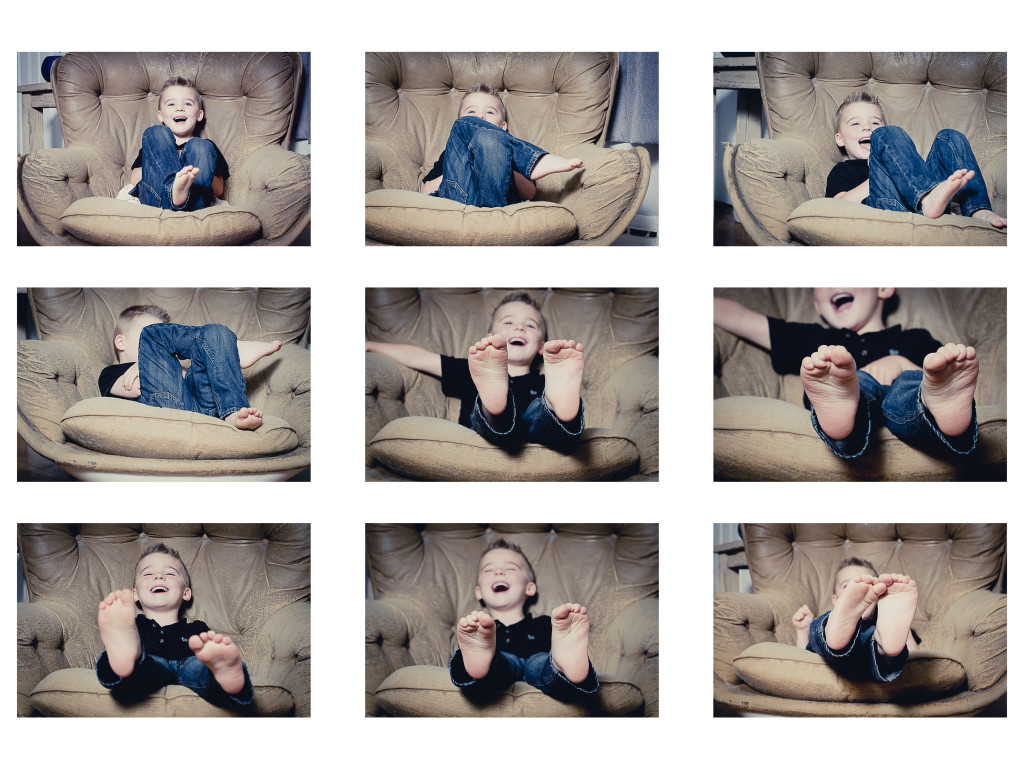 This represents about an hour of shooting on location. Jack's mom, Margo, was a huge part of the success of the day, having Jack prepped with what was going to happen, snacks at the ready and a clear idea of what she wanted. Looking forward to seeing them again in a couple of years!