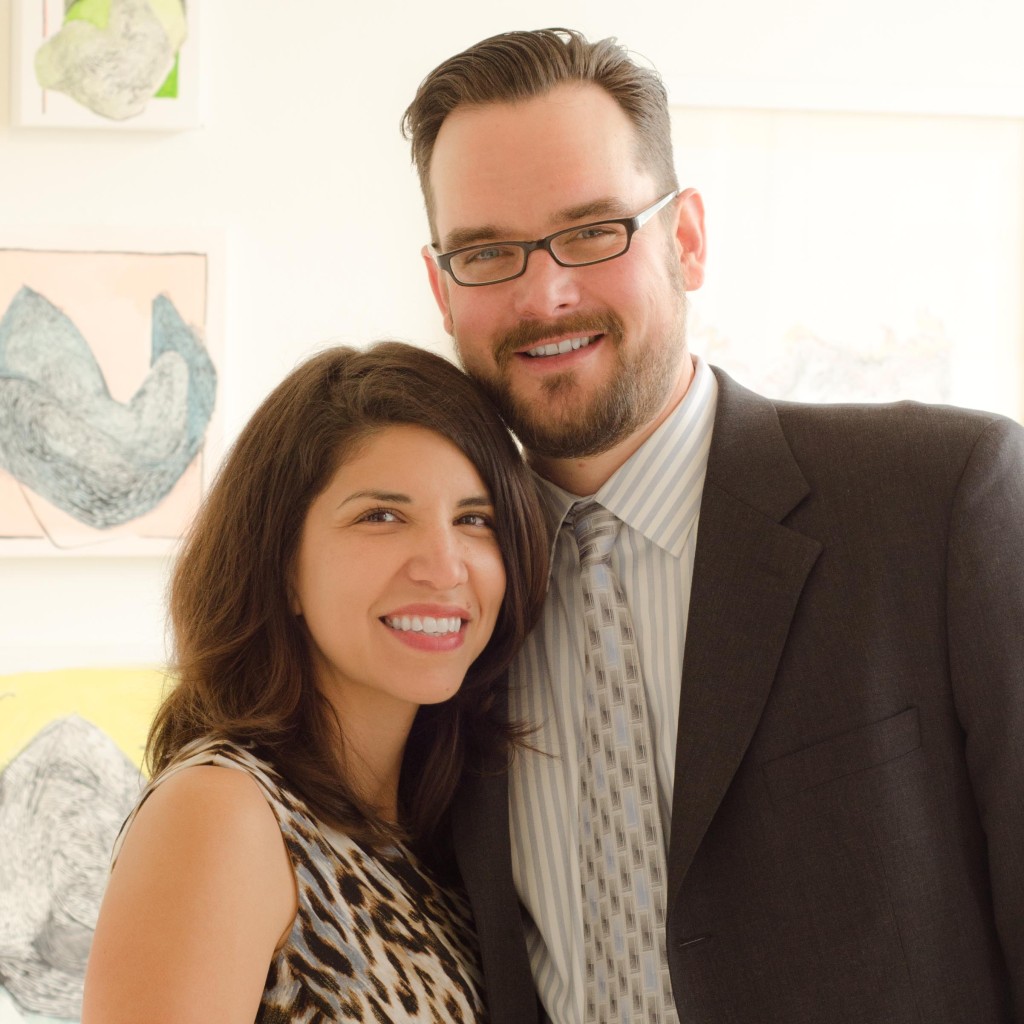 Anthology Fine Art is located at
3419 S Lincoln St.  Englewood, CO 80113
303-534-1331
Your Life on Your Walls.
Boy meets girl, at a frame shop.  Boy and girl fall in love, at a frame shop.  Boy and girl get married and start a family.  Boy and girl start a business together, a restaurant. Just kidding, a frame shop.  That was just the beginning of our story, and we look forward to hearing yours.
At Anthology Fine Art we believe the walls of every home or business tell a story, your unique story.  For Zach and Kendra Custer it begins with a shadow box of three pairs of shoes:  the infant novelty, leather teether booties and the trashed soft soles their son learned to walk in.  A photo of Kendra at an air show when she was five. The wall dedicated to "the working man": Zach's father at the marble quarry and Kendra's father welding.  Original art of friends and strangers they admire. Everything that hangs on the walls of their home reflects their journey, ignites a memory or shows their love of original art.  The passion they feel for collecting, preserving and displaying their own family's history makes it a pleasure to do the same for others through custom framing and portrait photography.
Zach and Kendra have been picture framing for a combined 36 years in the Denver area. Their large gallery features local, emerging artists.  Whether you're looking for affordable custom framing with superior customer service, a family portrait or a new piece of art, Anthology Fine Art is your one stop shop.
Tuesday-Friday 10-6  Saturday 10-5
Sunday and Monday by Appointment
kendra@anthologyfineart.com
zach@anthologyfineart.com