Color matters, especially when it comes to design trends. Manufacturers in the custom framing industry have made access to different hues in a range of design options these last few years, making the design process all the more exciting for our more adventurous clients.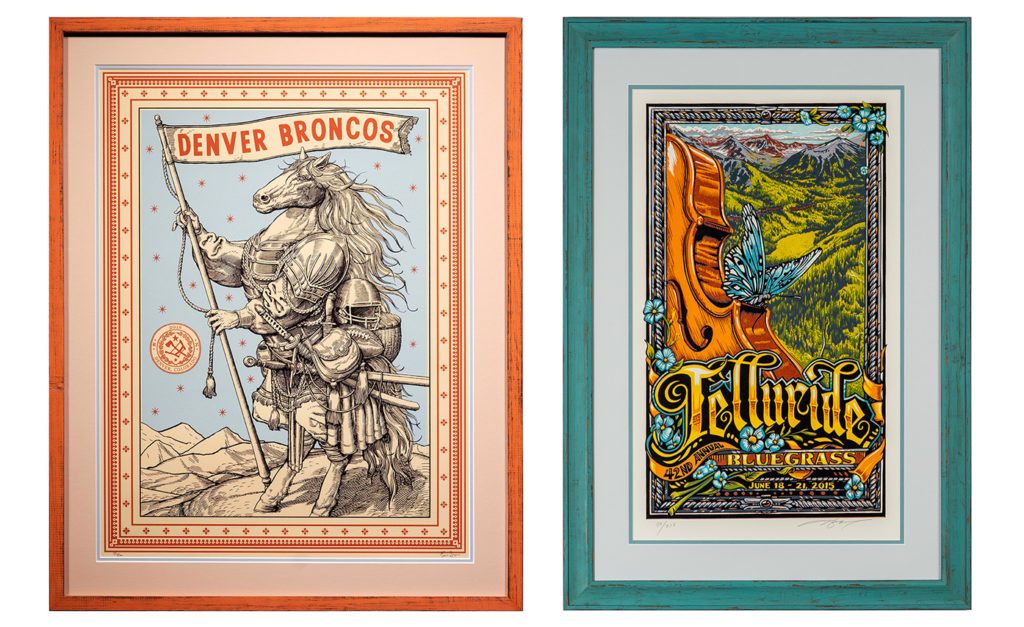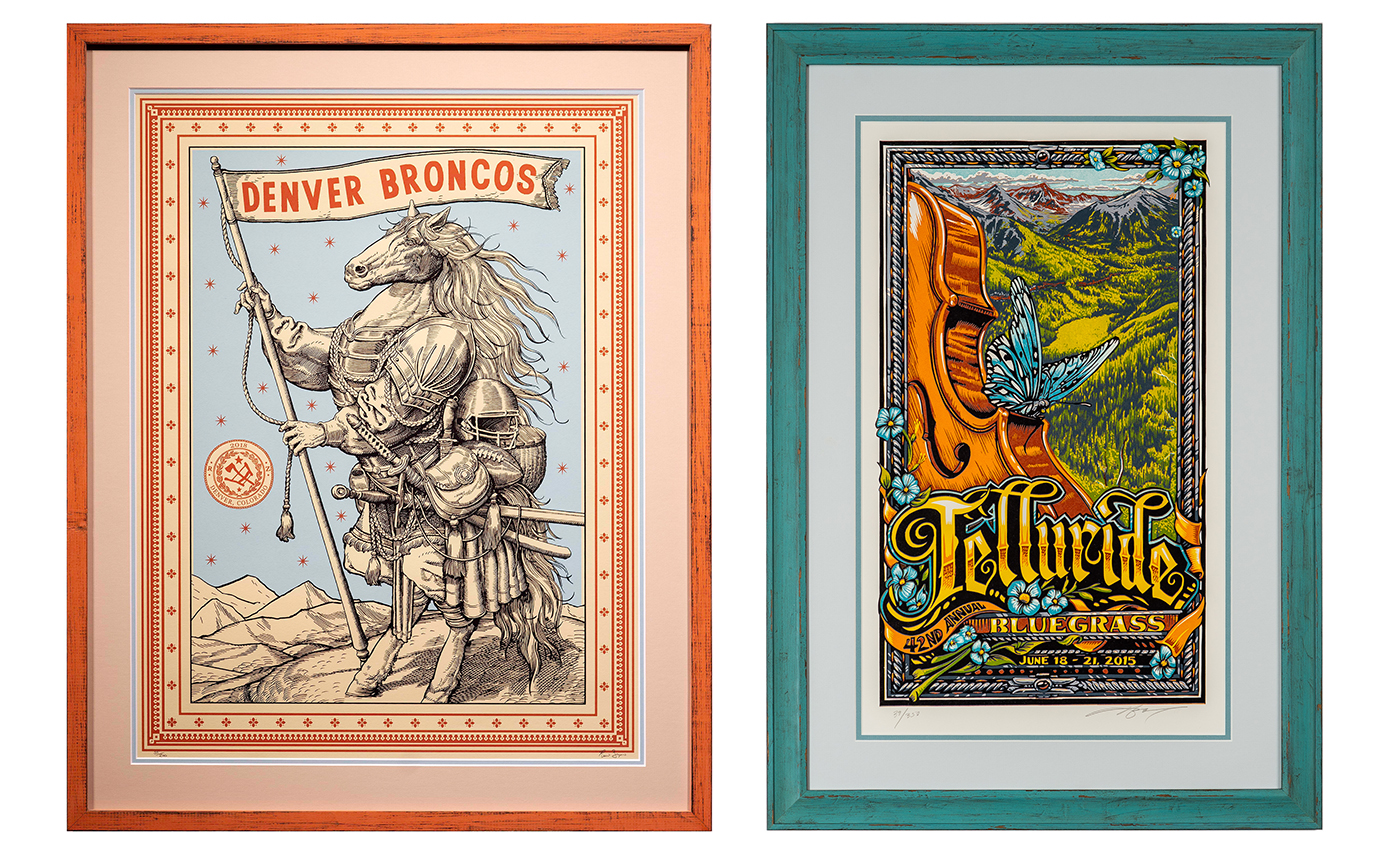 Color picture frames aren't just for kids' rooms. We have a very talented customer that spends hours on her needlepoint. She recently brought a piece into our Denver frame shop that would be placed in her kitchen, which she described as "fresh, French, country". We immediately started looking at Larson Juhl's colorful linen liners from the Jonathon Adler collection. The linen is the perfect accent to embroidery floss because of its similar texture and saturation. Paired with a contemporary grey burl frame, we love the vibrant pop of red!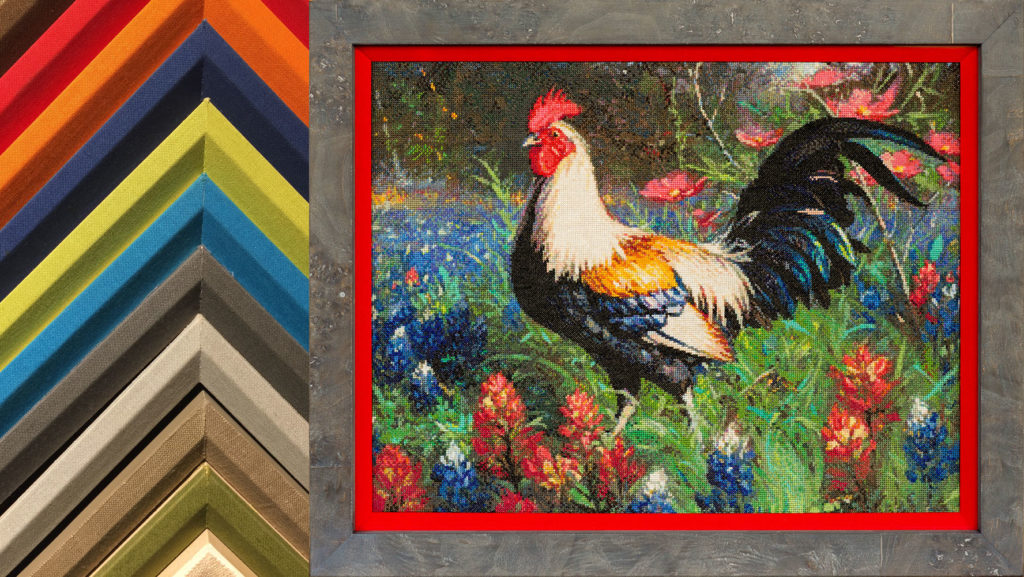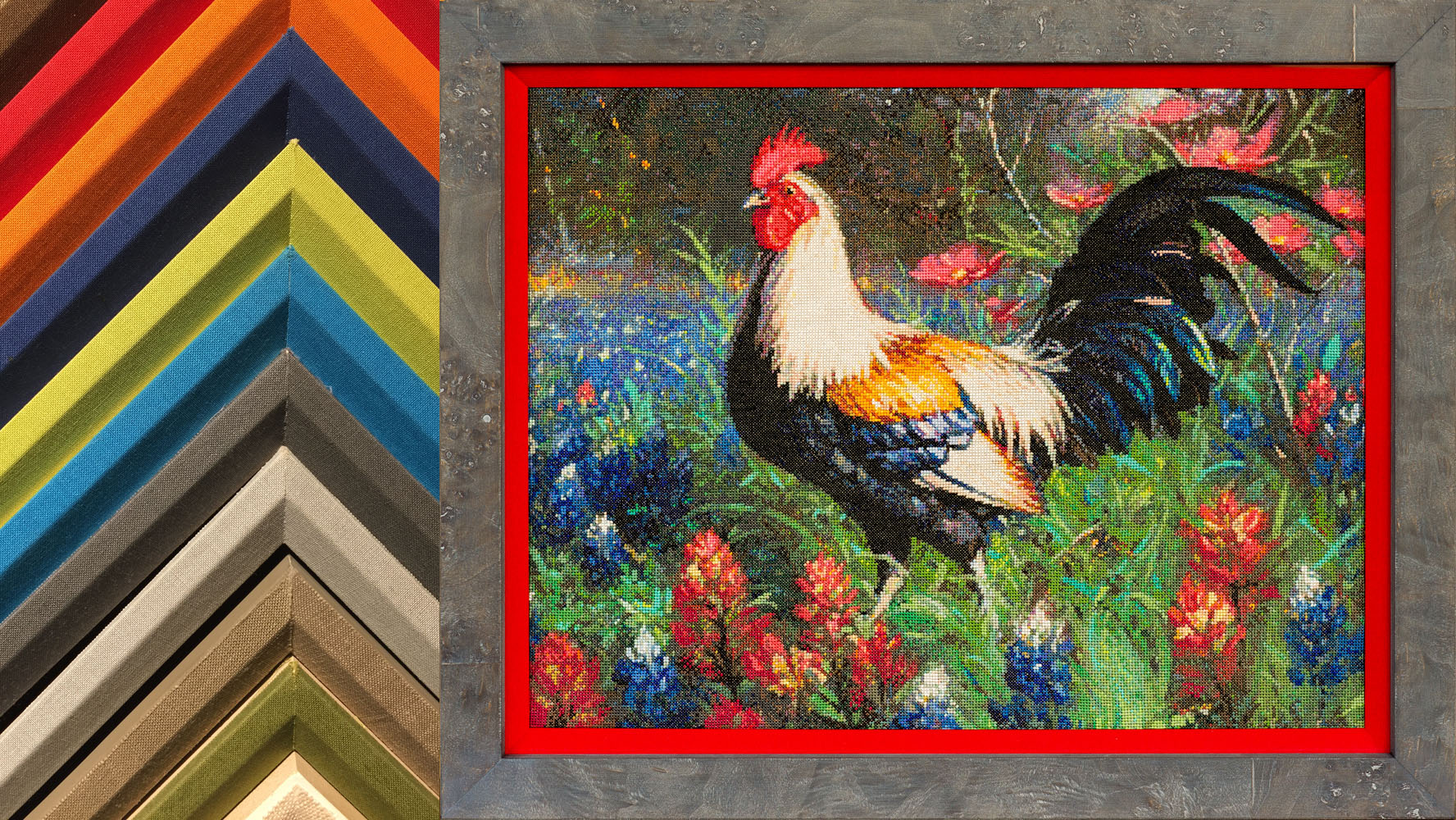 In our opinion, pink should be utilized in more than just a girl's room. Mats are frequently used when an accent color is desired, but we really love the added sophistication that a layered frame creates. We used the same high gloss, hot pink frame as an accent with two different contemporary prints. One has a matte black outside frame, while the other was finished with a high gloss, textured white frame. Both are by male artists (Josh Keyes and Sal Buscema & Bob Wiacek) and have strong street art influences, where pink is no stranger.

Our first recommendation is to always design your framing for what looks best with the piece of art. Whether you're custom framing a limited edition print, a one-of-kind ketubah, or original art, sometimes a pop of color can be just the thing to really set off a custom frame design. We are thrilled to have many colorful picture frames available to suit rustic, contemporary and many other design aesthetics.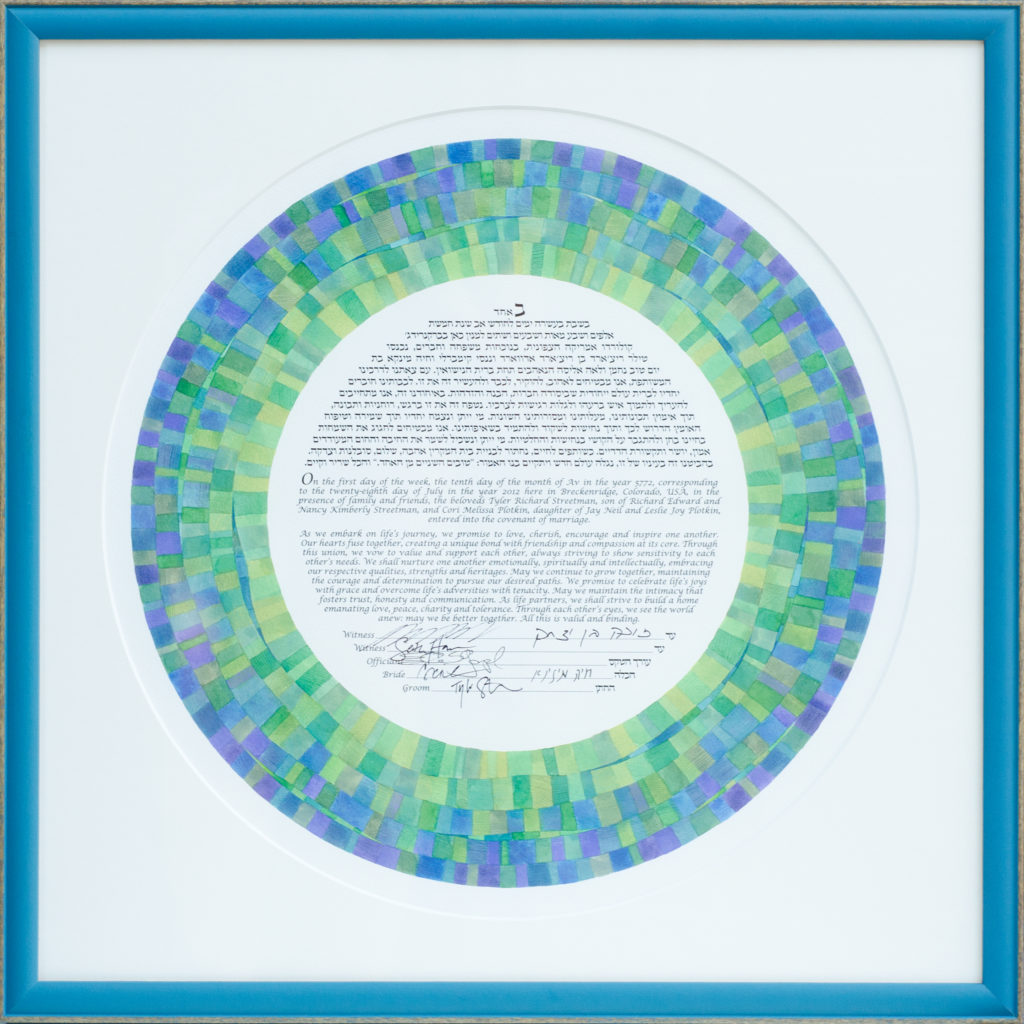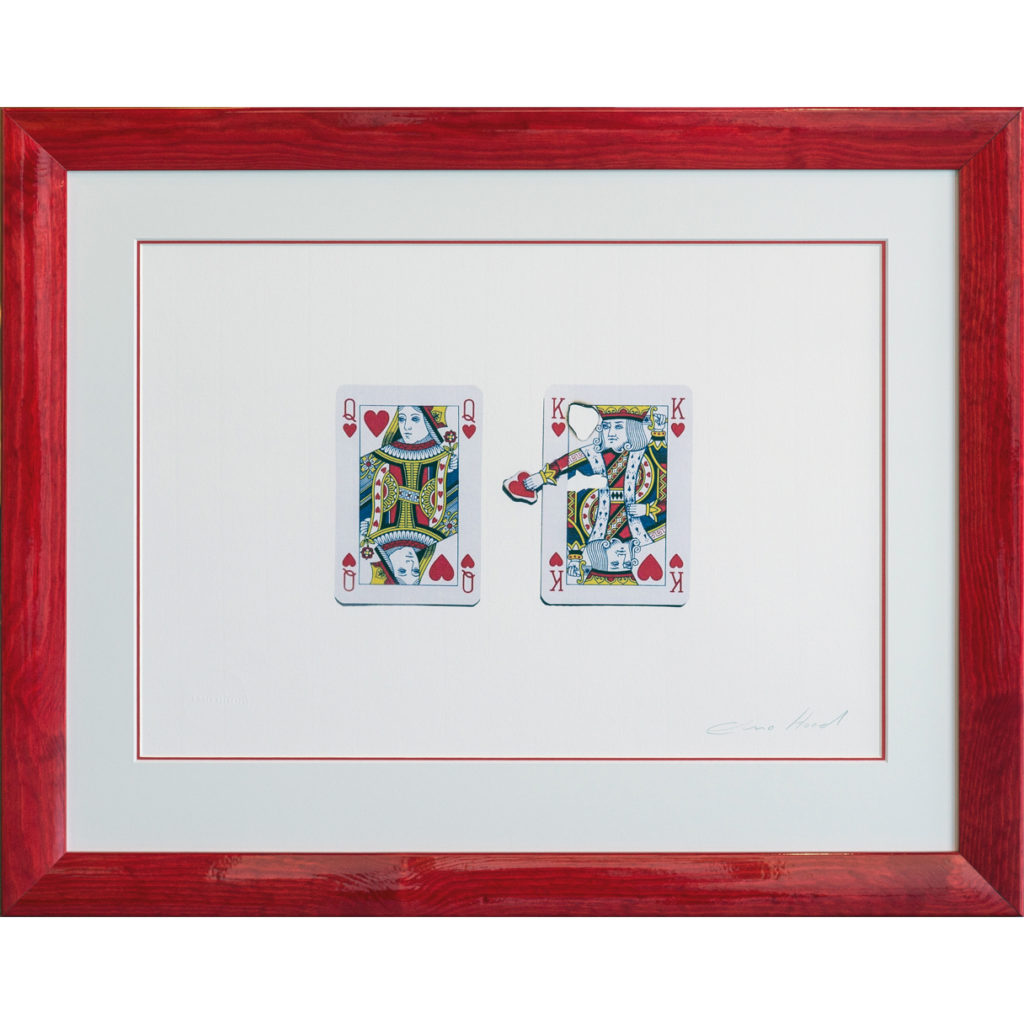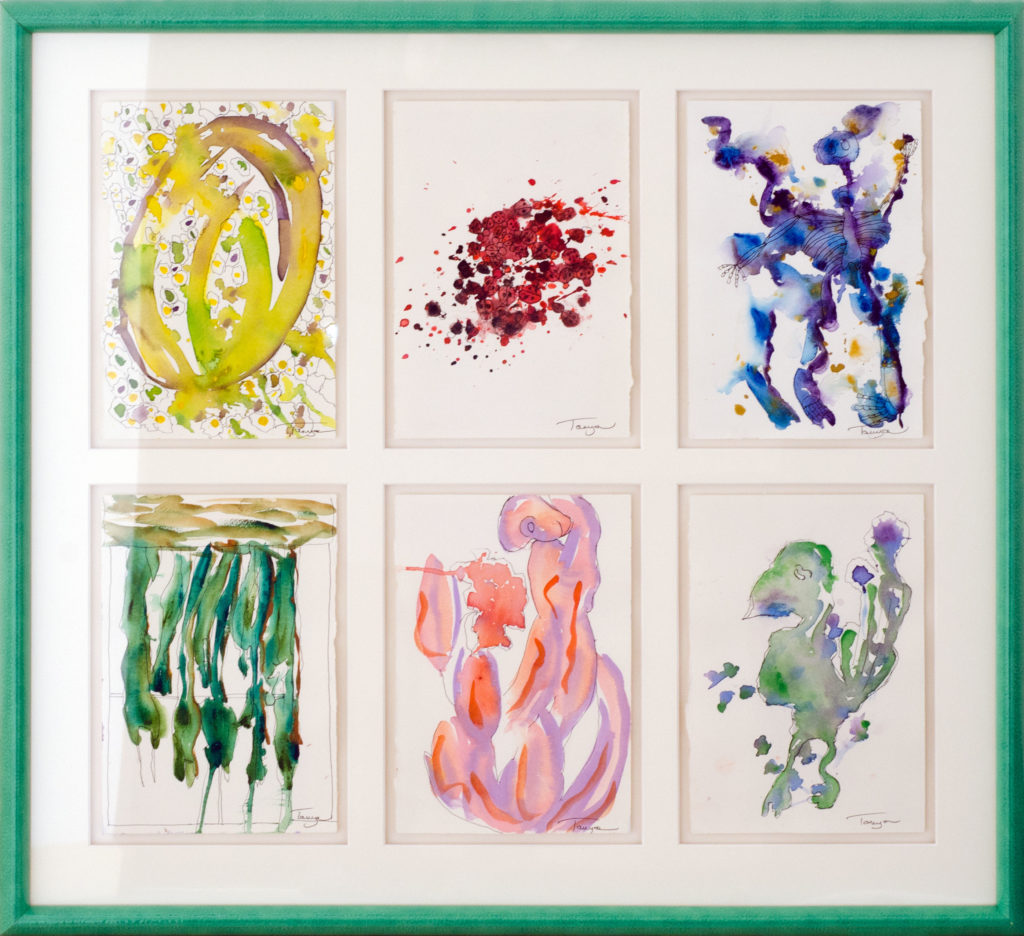 Have a question? Call us at 303-534-1331 or fill out the contact form below.