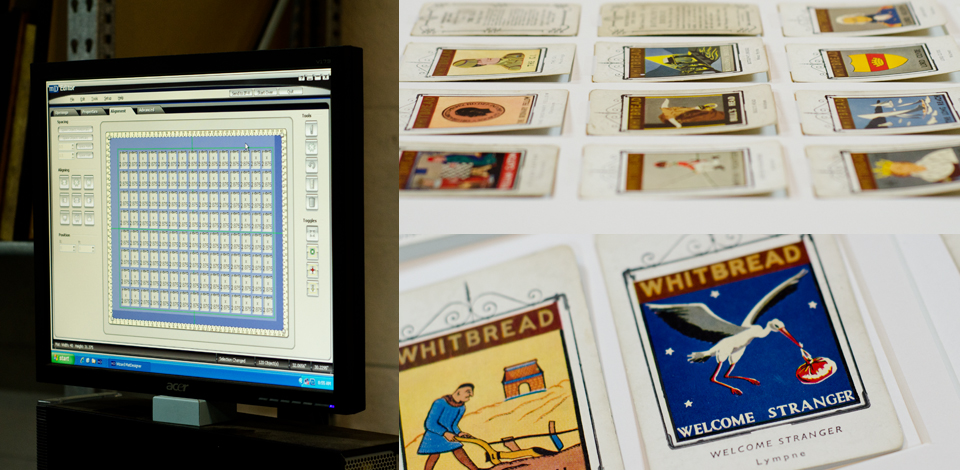 Family heirlooms and collections come in many shapes and sizes.  A customer recently came to us with 120 small cigarette cards that had been collected by her father-in-law.  Her husband is from England and the cards are a great example of mid 20th century advertising.  The cards were originally used as a "stiffener" for flimsy cigarette packs, but their humor and unique illustrations make them highly collectible today.
They were often referred to as "the poor man's encyclopedia" for the descriptions on their backside, and the client didn't want to lose this charm.  To solve the problem we cut two mats, one for the front and one to reveal the backside.  Acid free mats and hinges were used to preserve the cards and uv acrylic glass finished the piece.  Acrylic glass was the optimal choice to make the piece easier to remove from the wall to view the backside.  The client kept the custom frame clean and modern not to detract from the art.
Rather than have the cards sitting in a shoe box, they are now preserved with custom picture framing.  They will serve as a focal point for conversation in the couples' home and as a one of a kind piece of art.  Thank you, Ben and Karen, we hope you enjoy them as much as we enjoyed framing them!