Portrait Studio + Boutique Custom Framing
When Zach and I started Anthology Fine Art 9 years ago it was with the goal of bringing unique framed art into our client's homes.  We believe family portrait photography should also have a central place in your home's art collection.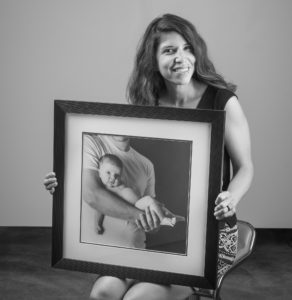 At Anthology we are 
uniquely able to provide you with the best of both worlds: a photographer who can completely customize your finished art and a conservation framer who already understands the vision.  No standard sizes or products, we work with local printing artisans and the best custom frame manufacturers.  Together we will transform your session into art that will be treasured for generations. 
 The portraits and custom framing we create are built to last several lifetimes and will become family heirlooms.  My favorite room in our home has several walls dedicated to family portraits.  I want you to have the same joy I feel every time I see that wall of our family's history.
Kendra Custer