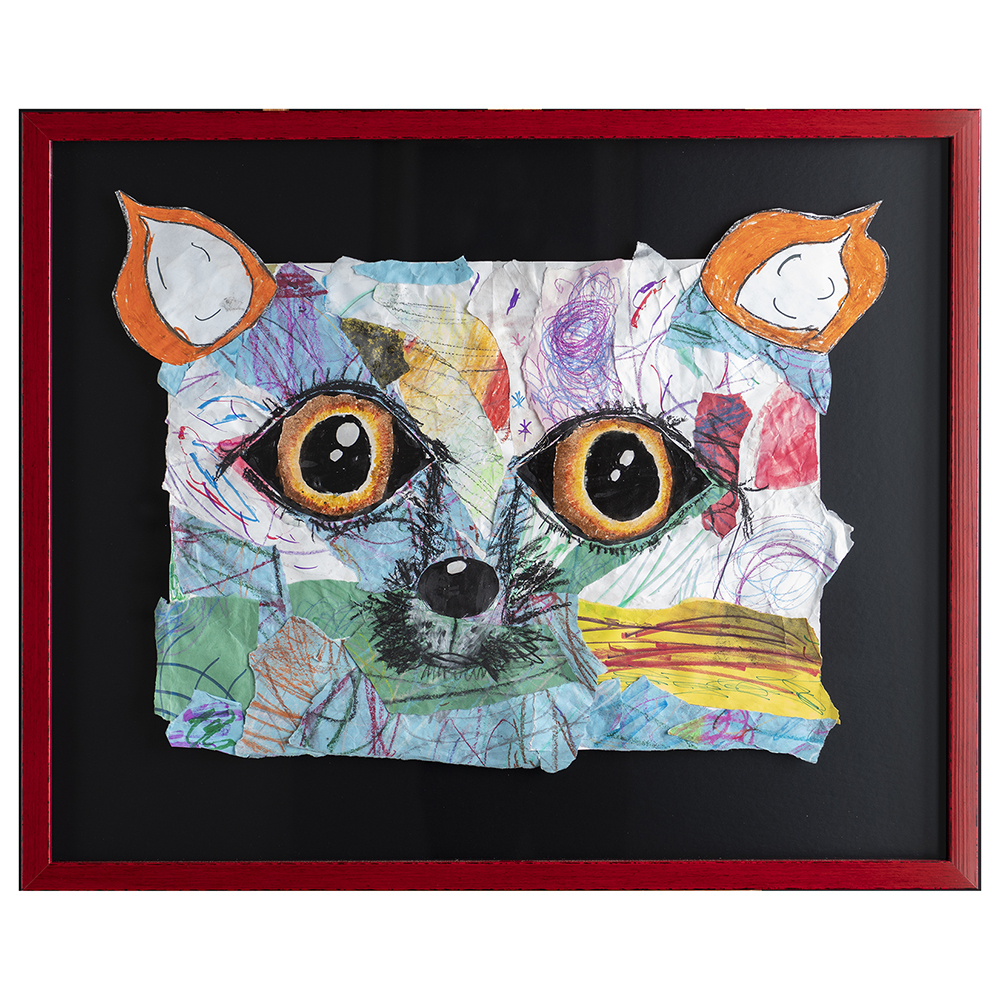 Some Artwork is too special for the fridge.
People often ask, what is the most valuable piece of art you have ever framed?  Our answer would be "kids art"!  These are works of art that  can never be replaced and the memories that they hold are often the most important! These works might not have a specific dollar value but the sentimental value is immeasurable!
Last year we had a client bring in their elementary age daughter with a piece of art she  had created.  It was a large piece that she and her parents both loved and knew would not stand the test of time if it were left tacked to a wall, or worse, stashed in a closet or under the bed.  As long time framing clients, they knew we would have suggestions to frame this treasure and make it last a lifetime.  The plan was to display the art proudly in their dinning room .  
We all agreed that floating the mixed media art was the way to go and the black mat made the artwork really pop.  The finishing touch of a red custom frame was exactly what their daughter had in mind and her parents agreed.  
When we turned the piece over to look at the construction, her artist statement grabbed our attention.  Her artwork makes her feel "Proud".  Kids are natural creators.  We hope that seeing her piece of art treated like the masterpiece it is will encourage this young artist to keep creating! And maybe even inspire her younger brother.