It happens regularly, someone gives you the gift of art; a photograph, painting or maybe even something 3 dimensional. But then you're left with the problem of what to do with it. We recently had a client come to us with a unique project. She's a fine art photographer and had been gifted an antique glass plate negative. Because it's a negative, it's almost impossible to display without being backlit. Luckily she's been a client for years and after selecting the frame she liked, put it in the capable hands of Zach to design and execute the rest.
The client choose a frame from Larson Juhl's Biltmore collection. We ended up using two custom frames from the same line to add depth and allow for a place to store the lights and battery pack.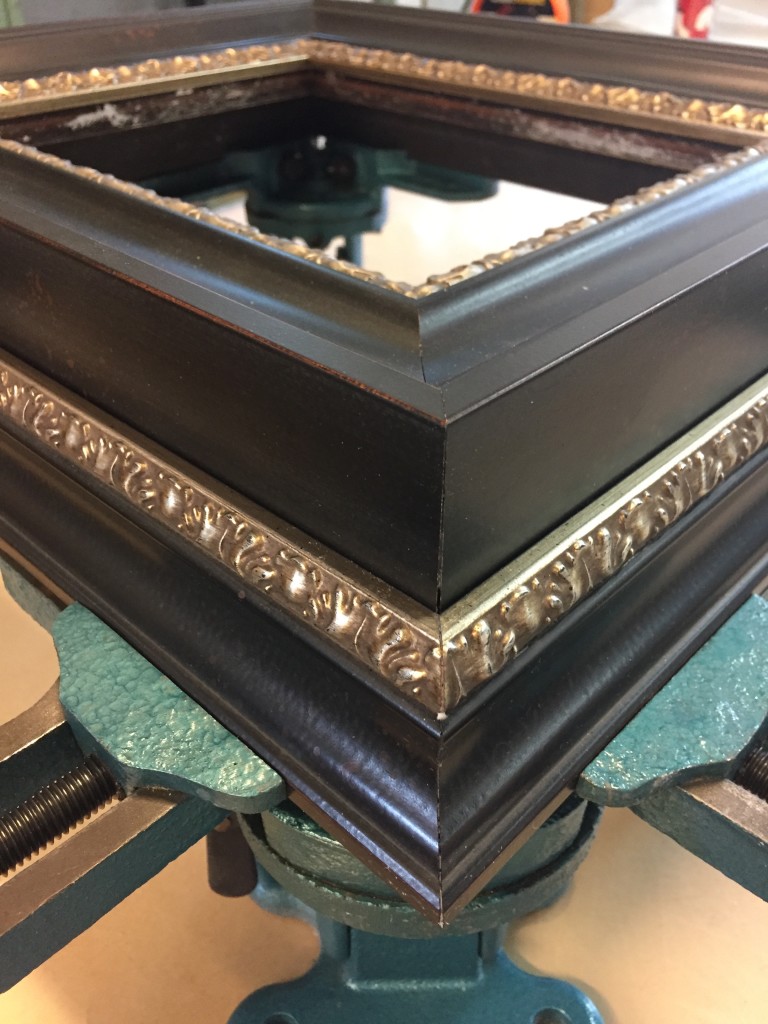 The LED light strand that Zach selected is battery powered and remote controlled. The client has the choice of selecting several colors or having them alternate as they do in the video above.
To protect the glass plate negative, we trapped it with acid free mat board from Crescent and sandwiched between two pieces of TruVue Museum Glass. The mats protect the edges of the glass and required no adhesive to keep it in place.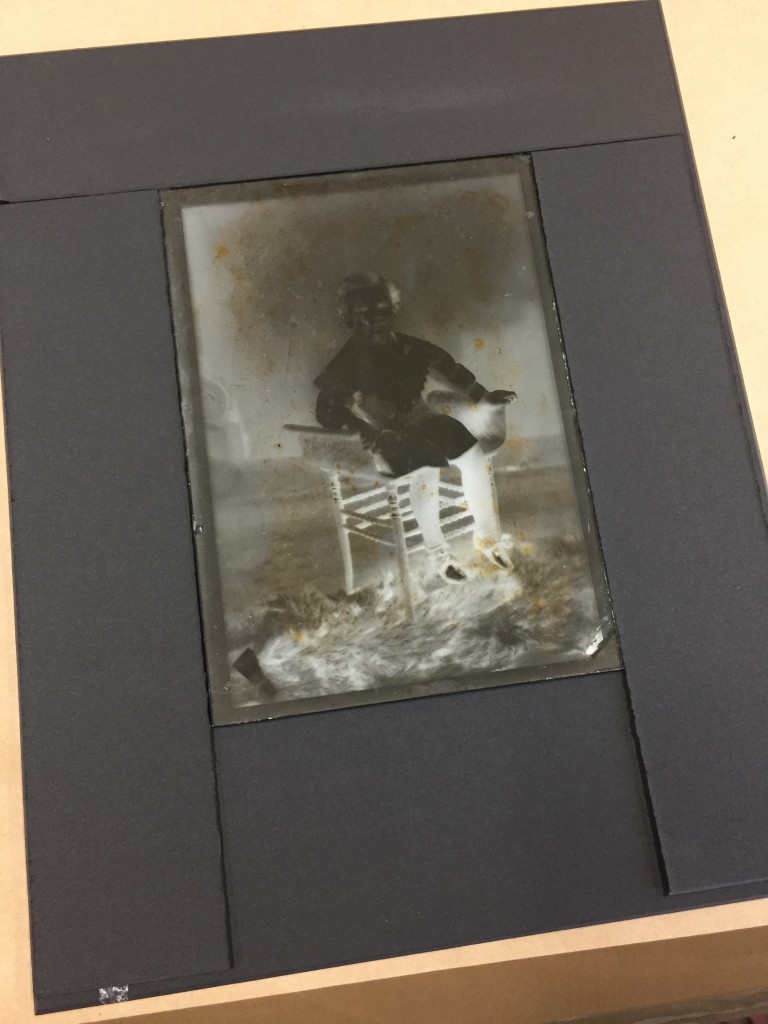 We kind of geek out on this one-of-a-kind custom frame pieces and have a little client envy. We know this is going to be an amazing conversation piece for years to come.