Anthology Fine Art presents "Gems of the West, Devils and Gods", new work by Terry Decker and Mark Friday.  The show features Terry's large landscape panoramas and Mark's found object assemblage interpretations.  Terry and Mark's bold impressions of the theme make this a show not to be missed.  The exhibition will be open August 4th-September 30th.  
Terry Decker Artist Statement
My focus in art is in the pictorial panoramic landscape.  Nature's landscape is a rich store of ideas and inspirations.  Photography is a technical process that can produce both art and document.  This debate, over art or document has continued since the beginning of photography to the present day digital age.  In the early 1900′s, a particular style of photography was created.  This style of photography was called pictorialism.  This style is defined first by a distinctly personal expression that emphasizes photography's ability to create visual beauty rather than just record facts.  In 1948 SD Jouhar defined a pictorial photograph as "mainly an aesthetic symbolic record of a scene plus the artist's personal comment and interpretation, capable of transmitting and emotional response in the mind of the receptive spectator.  It should show originality, imagination, unity of purpose, a quality of repose and have an infinite quality about it".
Panoramic photography has been developing since the early 1840′s with a hand cranked 150 degree field of view, 8″ focal length camera that exposed a relatively large daguerreotype, up to 24″ long, plate.  Many panoramic cameras and methods have been revolutionized over the years culminating with the digital camera along with software and hardware for the home computer to produce large pictorial panoramic objects of art for home.
In the beginning, my pictorial panoramas felt the tyranny of the landscape, that is, I felt limited by the making of pictures of a place.  I am now reliant on the strategies of making good art objects.  The strategies for my pictorial panoramas includes multiple photographic panoramas that are majorly modified using all the tools in the adjustment drop down of Photoshop.  I have learned from exploration and mistakes of this creative process.  I begin boldly, not worrying about mistakes, using ore color than might exist in nature and varying the types and amounts of adjustments.  During the process, I allow my vision and the inevitable missteps to become part of the emerging image.  Through this image, I am able to create a unique visual pictorial panoramic landscape that is striking in presentation and acts as a catalyst to trigger the viewer to see nature's landscape from a new perception.  This is enhanced language of color helps us all walk the path of spiritual evolution together, in a renewed light.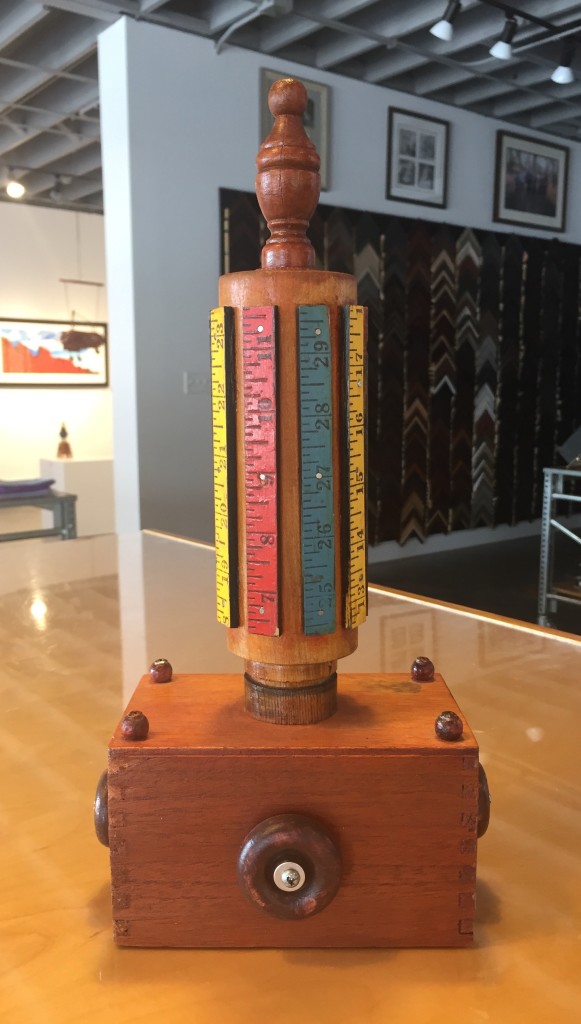 Mark Friday Artist Statement
I enjoy bouncing around from medium to medium and style to style because my work is a lot about experimentation and invention. I go back and forth between working with the object and working with the image. I also like to blur the boundaries between media, create interactive works of art, and work with other artists in collaborations. When all said and done, I like my work to be thought of as clever, whimsical, fun, and sometimes eye dazzling. Some influences are: architecture, both refined and shabby; science fact and fiction; antiquity; pop art and folk art; and the works of others. The unpredictable and unique nature of found or discarded materials offers an exciting challenge for art making.